Services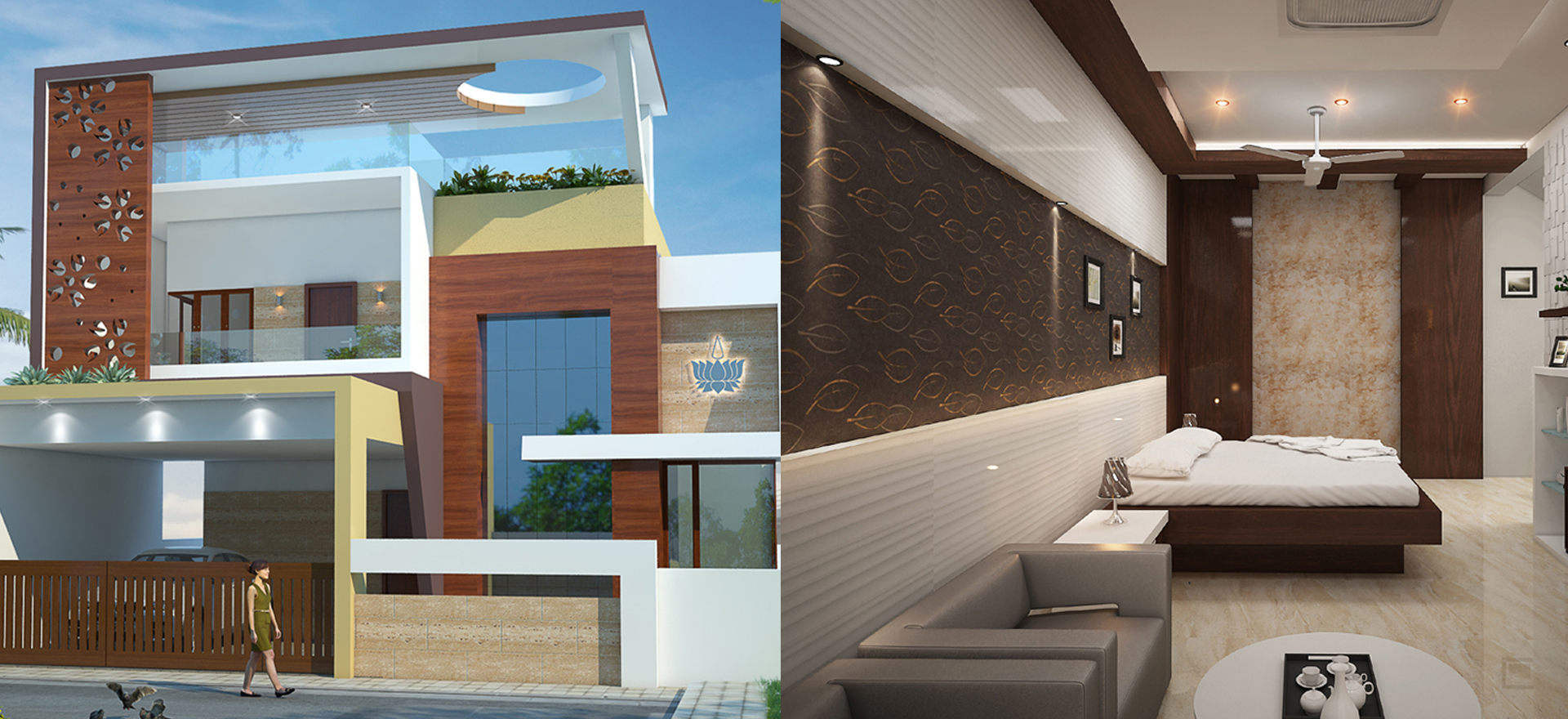 Based on the Clients' brief, site context and local building byelaws we offer Comprehensive Architectural Services encompassing the following scopes by engaging in-house teams and expert subconsultants.
Civil works - Structural - Interiors Electrical works - Plumbing and Sanitation - HVAC Security and Fire safety - Building management systems Landscaping - Greenbuilding norms
In line with the above scope, our standard services for a project shall be as follows:
Our Skills
To prepare schematic drawings for clearly expressing the ideas and concepts and for calling feedback of the Clients
To make presentations of the final schemes with rendered drawings and 3D visuals
To prepare detailed drawings after approval of the schematic layouts
To prepare BOQ and Specification sheet based on the tender drawings
To prepare a compilation of drawings and data for the tender process
To facilitate the initiation, analysis and short listing of the best bidders for the review and decision of the client
To prepare necessary supporting drawings and coordination drawings in line with the approved drawings
Periodic site-visits and co-ordination meetings to inspect and review the project progress
Upon completion, to hand over the interior design compilation for the undertaken area with necessary updates
Fee for the above services shall be based on a percentage of the total cost of the works undertaken plus applicable tax
E - Consultations
Conceptual layout shall be issued to the client based on their requirement and following the feedback / acceptance of this conceptual layout, updated layouts with a set of supporting drawings shall be released. E-consultations is very convenient when the clients have a good execution setup and the sites are quite far. It is economic and faster since the travel cost & on-site meeting schedules are considerably reduced.
Corporate Identity
For the chain of retail spaces, showrooms or office sit-outs with a nation-wide network, we offer an excellent Corporate Identity Program for their infrastructure set-up, by devising unique architectural layouts & design elements. Apart from creating this standard CIP guideline we shall also handhold the Dealers to create their facilities by suitably adapting the standard layout to each site on a case-to-case basis for a nominal fee.
Exclusions
In line with the general practice of our profession, the following services responsibilities shall not form a part of our scope:
Statutory approval for projects
Day-today monitoring of projects
Arrangement of materials / labours
Quality control of construction
Time control of construction
Needs Analysis
The goal of needs assessment is to evaluate the current condition of location, space and potential for capacity utilization. We plan our meeting with you to review your needs, desires, lifestyle aspirations and future goals. Working together, the team then employs innovative strategies to find solutions to resolve emerging issues and arrive on schedule.
Feasibility Studies
As per the brief project schedule, we analyze your project requirements, examine the site, evaluate the orientation, the landscape and any other site specific factors. Accordingly, we present design options in terms of layout, site location, access, daylight,sustainability and green design considerations, usage factors, estimated construction cost, estimated construction time, water/drainage/electricity, complexity of build and statutory norms.
Documentation Services
The team also helps you in your approach for loans. With better understanding of the costs involved complete execution of the project, our skilled services help you to control the budget & thus cut wastage of precious resources. We also help you in contractor evaluation & subsequent selection process right up to bill scrutiny, verification & certification of the bills provided by the contractor.
3D Architectural Modeling
3D Rendering gives you a high quality 3d architectural perspective. 3D modelling creates a high level of detailed textur-ing that can also express the effect of sunlight, or artificial light or that of shadows. 3D models play an important role in architectural design of residential space, commercial buildings, floor plans, interior & exterior view of all types of buildings, for kitchen, bathroom, offices, bedrooms, living rooms etc.
Site Analysis & Selection
Location, location and location as they say is the key. And choosing a site is not a simple task for there are innumerable aspects that needs to be examined. Impact on the local and global environments, ongoing maintenance costs, lifestyle profiles, our physical and psychological well-being; all need to be considered holistically for site selection. Our team can help you out with this aspect too.
Turnkey Management Services
Designed to streamline the construction processes, and to make it easy for you to achieve your objectives; out turnkey project management services reflect tremendous savings in both time and cost for you. The net result for you as the client is, you get a ready to move in building with all finishing touches as per your agreed specifications. Turnkey services are all about attention to detail, commitment to deadlines and budgets in both commercial and residential projects.
Method analysis / Process devising:
Analyzing the best practices & suggesting the suitable method / process that can be adopted during the course of the project to expedite progress & ensure quality.
Green Certification:
Facilitating green building certification from IGBC/ LEED by incorporating concepts of sustainable architecture and involving expert sub-consultants / accredited green professionals.
Skill training:
Orientation & Training for the entire team of supervisors & labors involved in a project to create an enlightened work force for ensuring systematic execution, good finishing & timely completion.
Bill of quantities:
Preparing detailed bill of quantities, material specification data, schedule of finishes and rate analysis for the easy decisions & procurement of materials by clients.
Verification & Certification of bills:
Checking & certifying the stagewise bills of the contractors to ensure that the bills are commensurate with the physical work happened at site and are in line with the BOQ & agreed quotations / prevailing market rates.
Tender calls / Vendor finalization:
Inviting open/close tenders & preparing entire documentation including set of drawings & BOQ for circulation to shortlisted contractors; analyzing the rates, competence & suitability of each contractor / vendor and helping the client to identify the best one.